After the launch of new algorithm, Instagram made it difficult for publishers to get traction on their posts as now Instagram ditched the time pattern. This update meant no Publishing on Right Time and getting engagement instantly as we did for past couple of years. With this came a new feature, "Turn on Post notifications".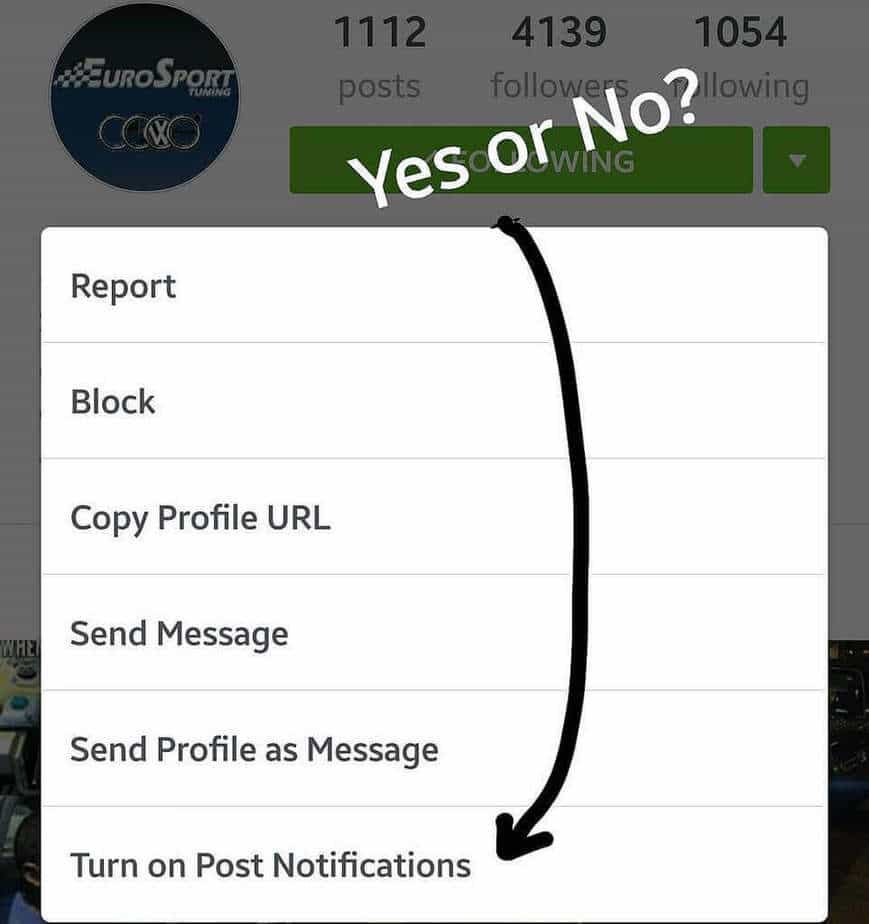 Instagram added new feature to receive push notifications when someone you follow posts a photo/video.
Many of the users are disappointed with new chronological algorithm as it uses AI to feature photos with which you have interacted and hide other photos even if they are posted when you first come online on Instagram.
Engagement on Instagram has dipped a lot. People having engagement rate of 10%+ are now seeing engagement of 3-6% even when their content is Top Notch.
Recently, even Youtube added this feature of Notification. Commonly known as "The Bell Icon" to boost engagement.
Why ask followers to Turn on Post Notifications?
After the Engagement Killer update, we instagrammers have left with few engagement boosting techniques. Might as well make good use of the remaining few techniques.
You can post an image like below to ask followers to turn on post notification.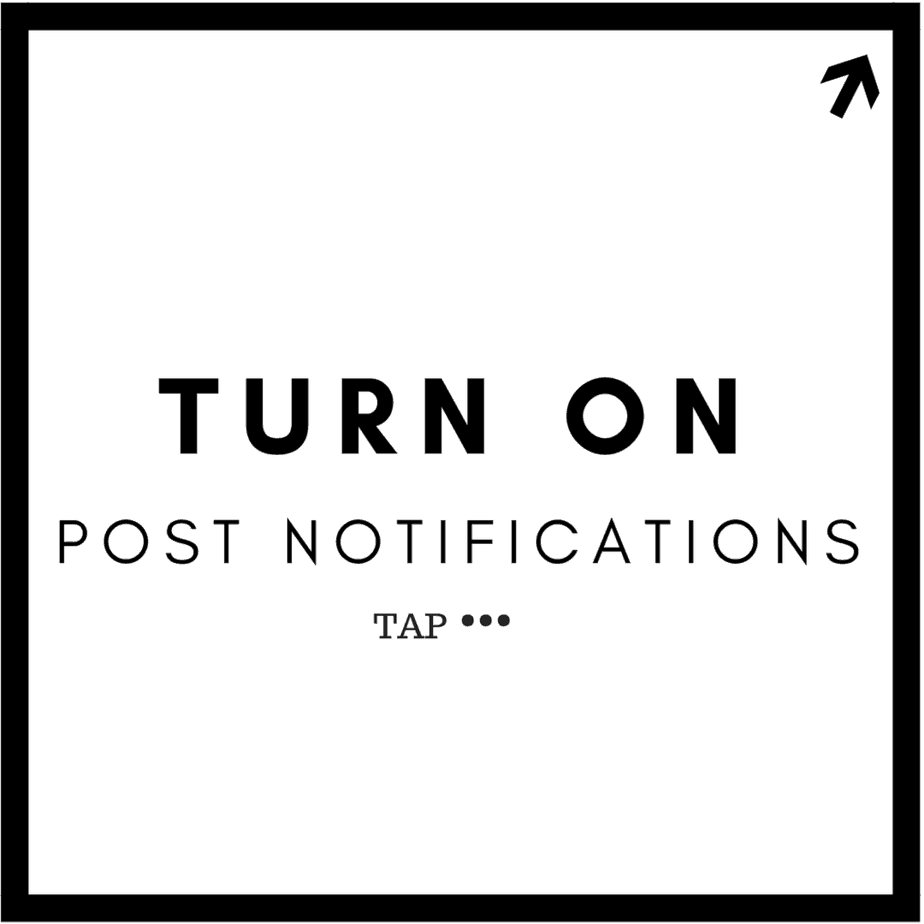 Feel free to download this image and post on your account. Do tag me (@bloggerpunit) if you use it to let me know.
This will result in 2 things:
1. Your Content will be seen by maximum followers in no Time.
Whenever you post a picture/video, your followers will be notified instantly. Thus, you will get maximum reach through this technique no matter when you post throughout the day. As getting maximum eye balls on our content is our primary goal, this will surely help.
2. You will rank for Hashtags that you have used in your post.
How this works?
As your content will be seen my many followers, they will interact with your post through likes or comments. If you have well researched hashtags, getting good engagement in first hour will put you in Top 9 of hashtags you used in comment/post caption.
This means you reach new audience every time you post on instagram. More Followers! More Audience.
This is why I take time and focus on researching best hashtags for my accounts where my posts hit Top 9.
Here are some FAQs related to Asking Followers to Turn on Post Notifications on Instagram:
1. How do I get the list of accounts I have turned on the post notification on Instagram?
Ans: As of now, there's no way you can find list of accounts. But whenever any of your account posts picture/video you can go and turn off the post notification.
Also if the account is not posting, there is ideally no way to find the list.
2. Does it notify the other person when you turn on instagram notifications for them? Or
If I turn on notification for someone's post, will that person get notified?
Ans: No. They cannot know which account has turned on post notification.
3. If I'm not following a public account on Instagram, can I turn on post notifications for that account?
Ans: Yes. You can. If that account is private and has accepted your follow request. You can turn on post notifications for that account.
I have tried to answer each and every question. If you still have any questions, feel free to drop them in comment section below.
CASE STUDY:
One guy who is using this feature to it's maximum potential is our very own @garyvee!
He has "60 seconds club" where this highly social entrepreneur gives away t-shirts and other goodies.
https://www.instagram.com/p/BaojLdKlGFc/?taken-by=garyvee
For the same, he asks his followers to turn on Post Notifications. This technique increases the overall engagement of the account and people wait so that they can comment "60secclub" on his posts and stand a chance to win the goodies.
Recently, one of my friend who waited for literally 2 hours refreshing the page so that he could be in 60 seconds club. Finally won a T-shirt.
Surely, Gary is killing it with his 60 seconds club!
Even you can try this with your account by offering goodies, consultation, personal advices to people who are most active with your account.
Also Read: How to Use Polls to get follower Feedback!
So If you want to get your post noticed instantly and seen by almost all of your followers, do ask them to Turn on Post Notifications.
Let me your thoughts about this through comments.