Posting photos and videos on Instagram has always been a fascinating thing for teens especially. Showing off with your photos, Getting likes and comments, having massive followers is what everyone wants.
There comes a time when you unfortunately, have to delete your Instagram account. It may be because of family problem, personal privacy or theft. Too sad.
All the hard work to collect so many followers, the likes and the respect blows off within seconds.
We all love our Instagram photos because we take utmost care while uploading them.
You are looking to delete your Instagram account that too without backup! All the sweet memories of pictures, all the editing, your valuable time.
Are you going to waste it for nothing?
But hey hey! You can take a backup of your instagram pictures and videos! Always backup your photos and videos and keep them safe in your PC or Mac.
We can take easily backup Instagram photos just like we do with some other stuff like Backing up our contacts, apps, songs on Drive, etc. a lot of people don't know is that they can backup their whole Instagram account within minutes!
To>Top 2 Effective ways to backup instagram photos and videos online:
4>
1.>1.
Using Online Software
>
Step 1:
Head over to 4kdownload and download the software.
Step 2:
Install the software. Input username of your instagram account.
NOTE: You cannot download pictures or videos of Private Account. So if your account is set to Private, first make it public and then download your Instagram photos and Videos!
Step 3:
Select your desired pictures or videos you want to download or just click the Download ALL button. So, There you have your Instagram photos and videos!
Step>Step 1:o to
Downgram.co
.
Step>Step 2:
nput url of the photo/video that you want to download and Press Download.
You are Done!
Also Read: 
My Preferred Choice of Downloading Instagram photos online is using the first option. Second might take long time depending on how many photos you have.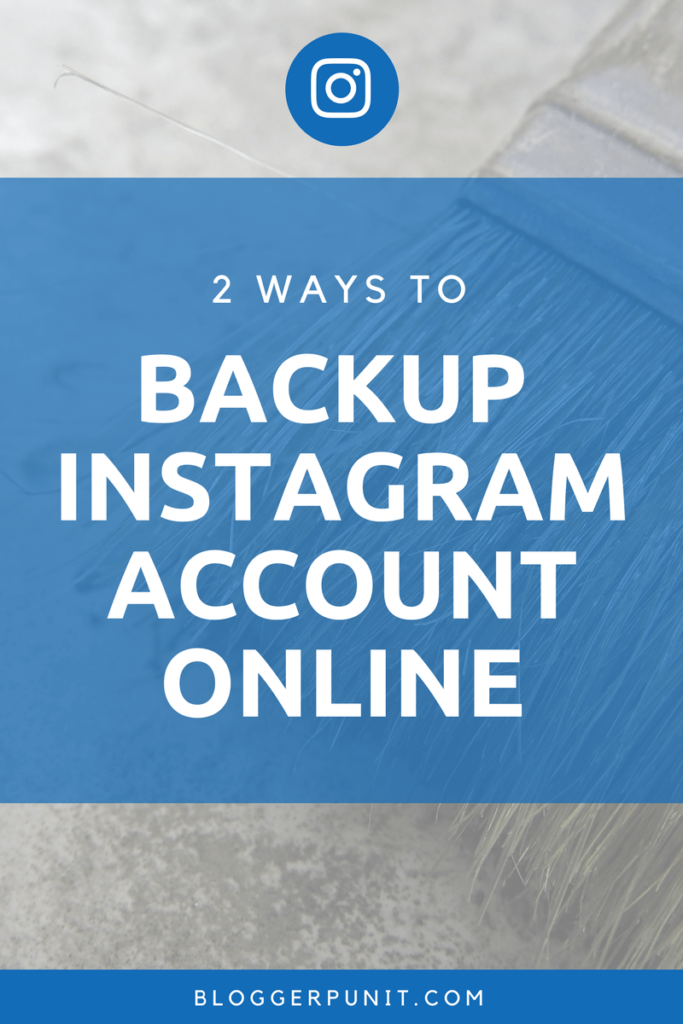 Any doubts? Any Suggestions?
Let me know through Comments!