Instagram has been striving to become a safer community. There are strict guidelines and more power is given to the users. You can contact and report posts to Instagram instantly, within the app.
Here's a step by step tutorial to help you navigate through the Instagram app and website. 
Forgotten your password? No way of checking your emails, but need to log in to IG immediately?
This is what you can do:
Instagram Support before Logging in
1. On Instagram's home page in the app, when you try logging in, you can click on "Forgot your login details, Get Help Signing In."
2. Then, at the bottom of the screen, click on "Need more Help?"
This redirects you to the Instagram help center on the web. You should be able to find your answer.
If browsing the website is much more convenient on the desktop. 
Instagram Support via Instagram's Website
 1. You have to open help.instagram.com
2. Select "Trouble Shooting and Log in Help"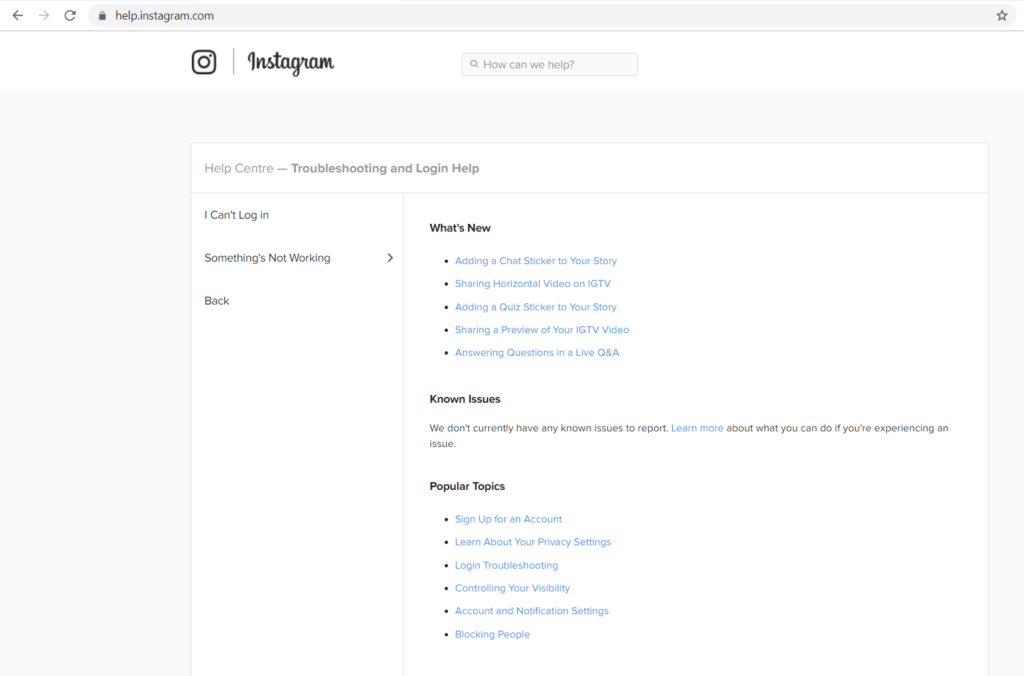 3. Click on "I can't log in"
Right below the "I can't log in option" You can see "Something is not working" Clicking on that redirects you to this page.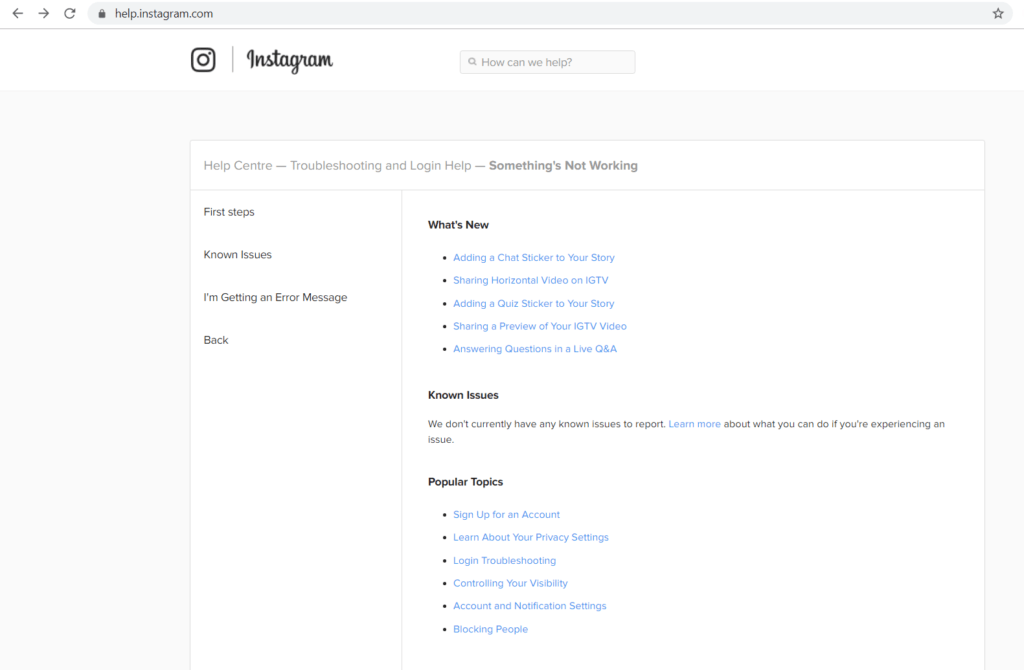 1. When you click on Known Issues, you can access email and comment related queries.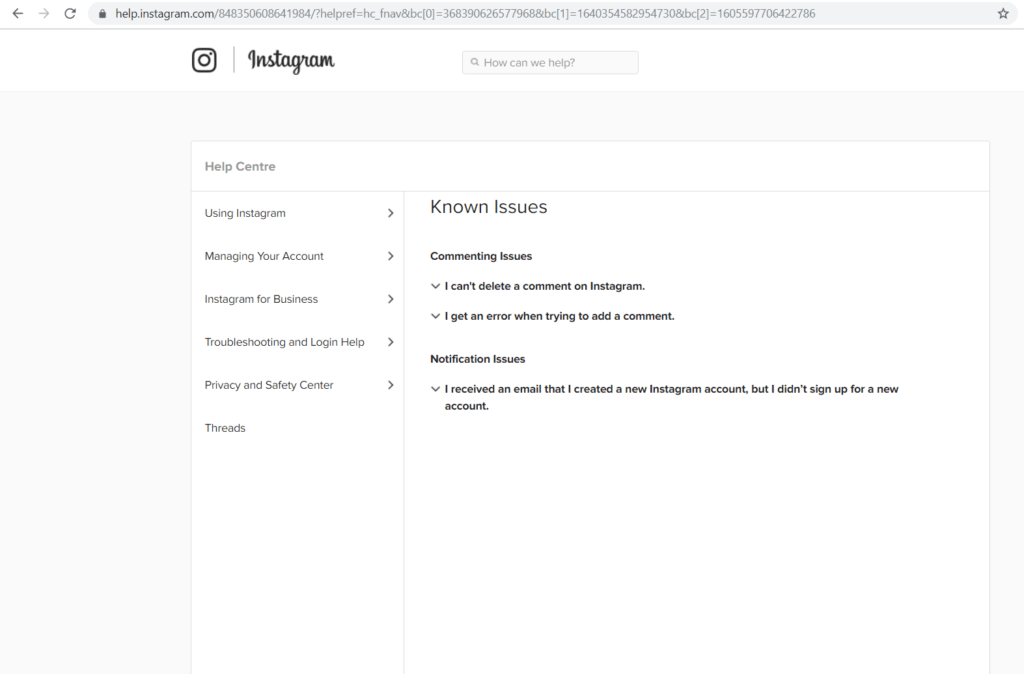 2.Once you click "Notification Issues". You can also report issues related to your email by clicking on "Let us know". It is the last sentence on the screen.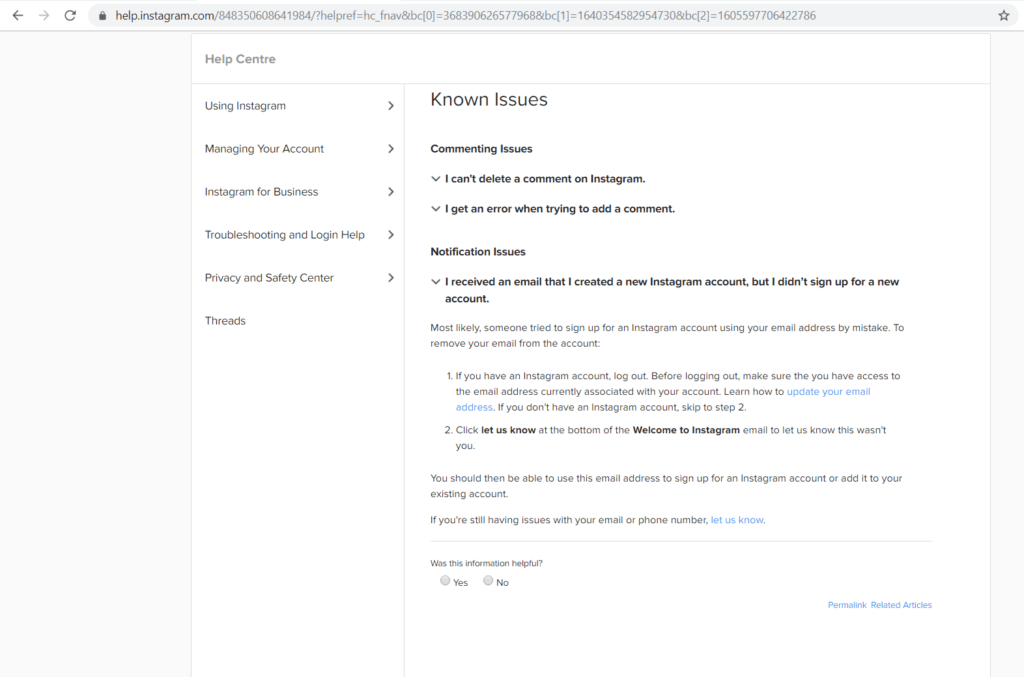 3. Click on "let us know". You will be able to see a page, like the image below. 
In-app Instagram Support
Contacting IG support quickly can be done in the app. Open the Instagram app and go to your profile. 
1. Click on the three horizontal lines on the top right-hand corner of the screen. 
2. Scroll down to the gear icon and tap on the setting. 
3. Tap on the Help option listed.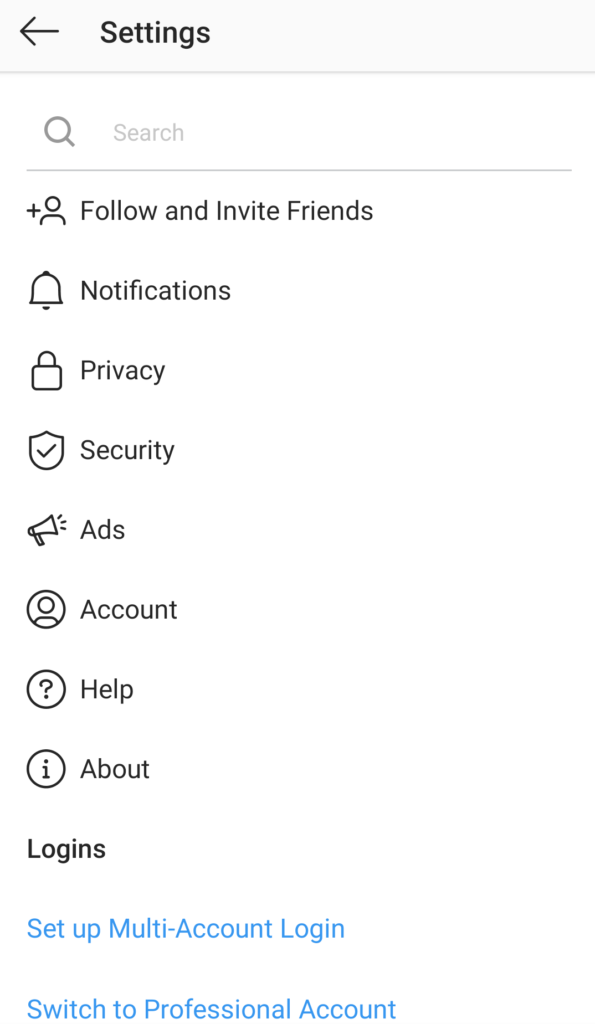 4. Now you have three options: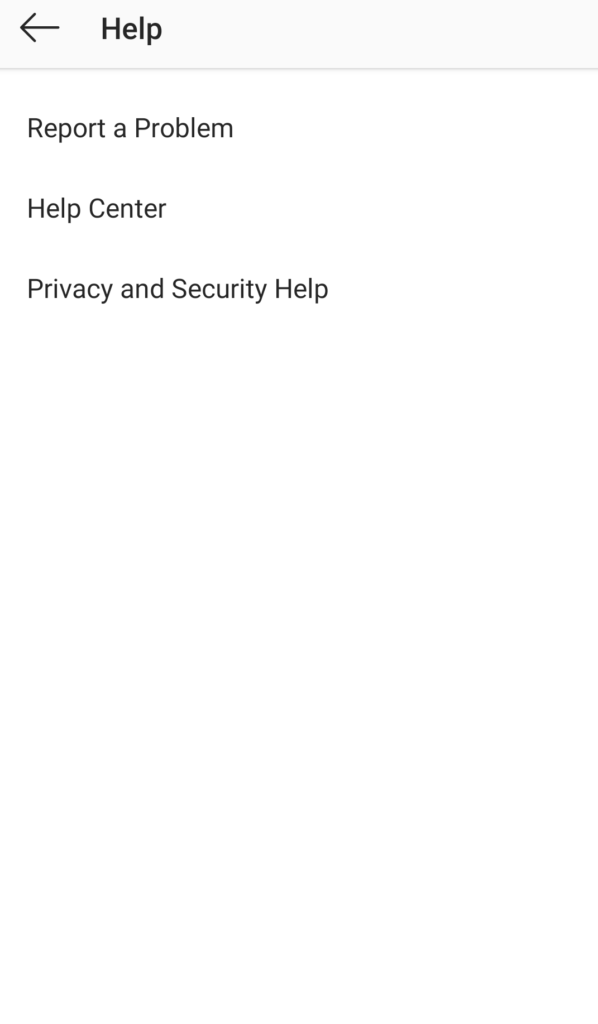 -Report a Problem: Did you come across inappropriate content? Is Instagram crashing? Are you unable to see a new filter that was rolled out?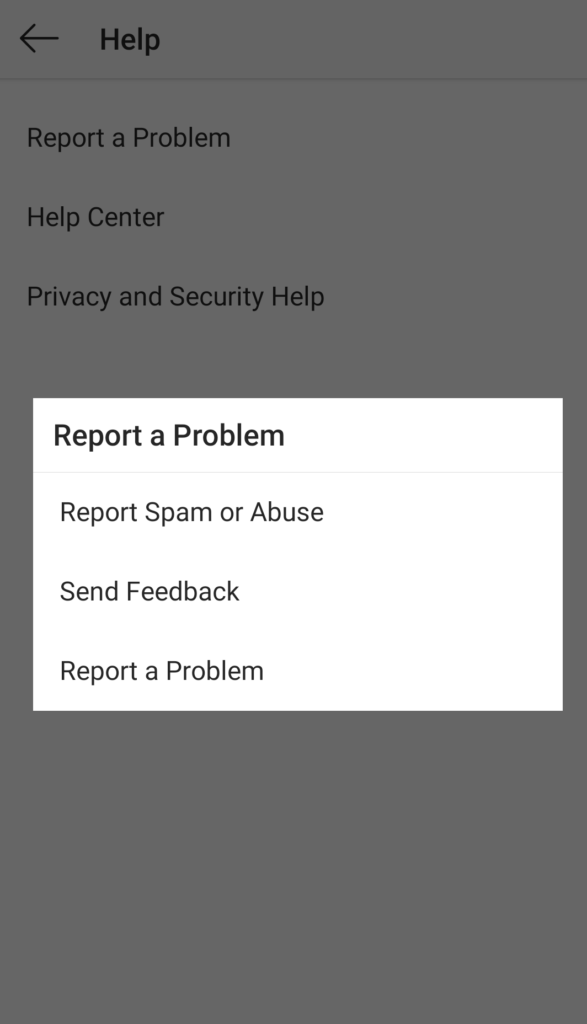 You can report spam or abuse, send general feedback about the app. Or report a problem when you click on it.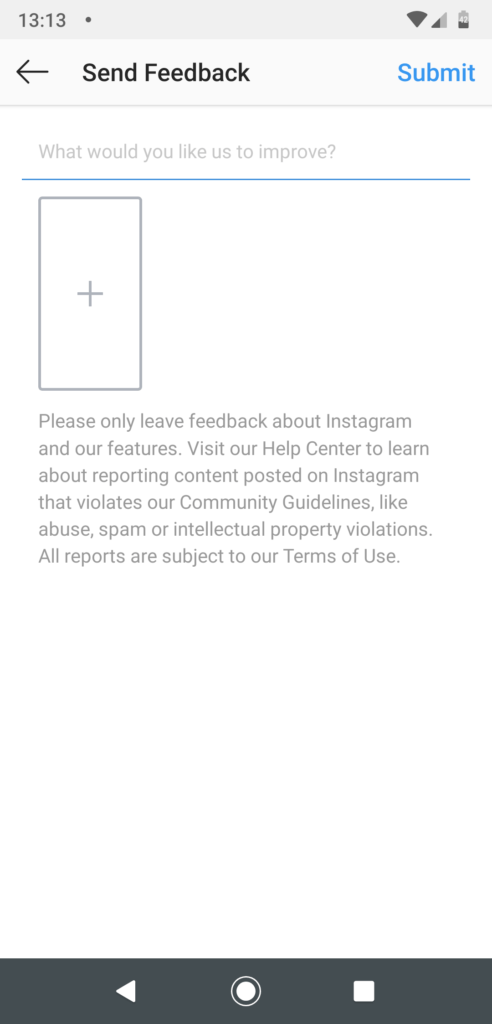 Reporting a problem, allows you to attach a screenshot of the issue (if applicable). You can go in-depth and describe the problem.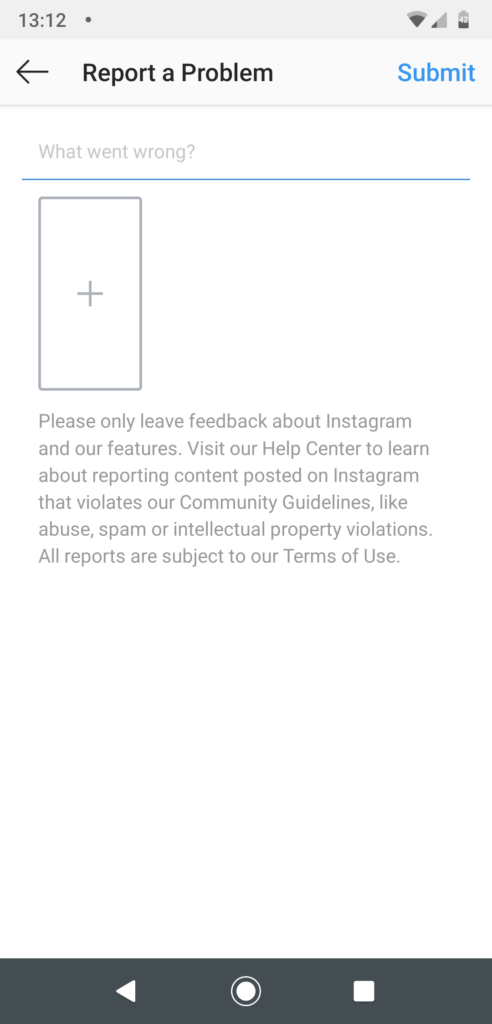 However, to report spam or abuse, you are redirected to their website's help center.
Reaching out to Instagram support for re-activation of deactivated Instagram Account
You can contact Instagram support using below link and ask for reactivation of instagram account.
https://help.instagram.com/contact/1652567838289083
Note: You may need original email access that you signed up with for your instagram account.
· Instagram FAQs
Instagram's Support on their Website
To resolve common issues, Instagram has in-depth Q & As. At the end of every question's answer, you can tell them if the feedback was useful to you.
There are guidelines, to help you log in back to your account. Steps to delete your account, change your password. The basics.
However, certain issues like not being able to see a filter also have been addressed.
·Tweet Instagram- Millenial Way to Contact Instagram Support
When people want immediate results, people tweet. Ministers across the world are using it to connect with people globally. You can too.
Just state your issue and tag @instagram.
There is no guarantee that they will see your tweet and respond immediately. But it should be worth the shot. 
Also Read: Instagram Shadowban
· Instagram Facebook Page- Last Resort to Contact Instagram Support
Instagram has an official Facebook page. All you have to do is search for Instagram on Facebook. There is an option of "Message" there. You can drop in your problem as a message, and hope for the best.
This may not be the most convenient way of contacting them. The probability of them seeing your message is quite low. 
· Email- The luck by chance way to contact Instagram Support
The email circling the web is, [email protected] But, the guarantee of you getting a response from Instagram support via emails is bleak. This could be your last resort, after having tried the above steps. 
Contact Instagram Support via their Website
· Use the Instagram Website- At the end of the website, you will see "HELP". Now depending on your issue, you can browse through their options. See what works best for you by going through their FAQs. You can directly click on https://help.instagram.com/
1. Using Instagram, you have answers related to IGtv, Instagram direct. Even checking out on Instagram and much more.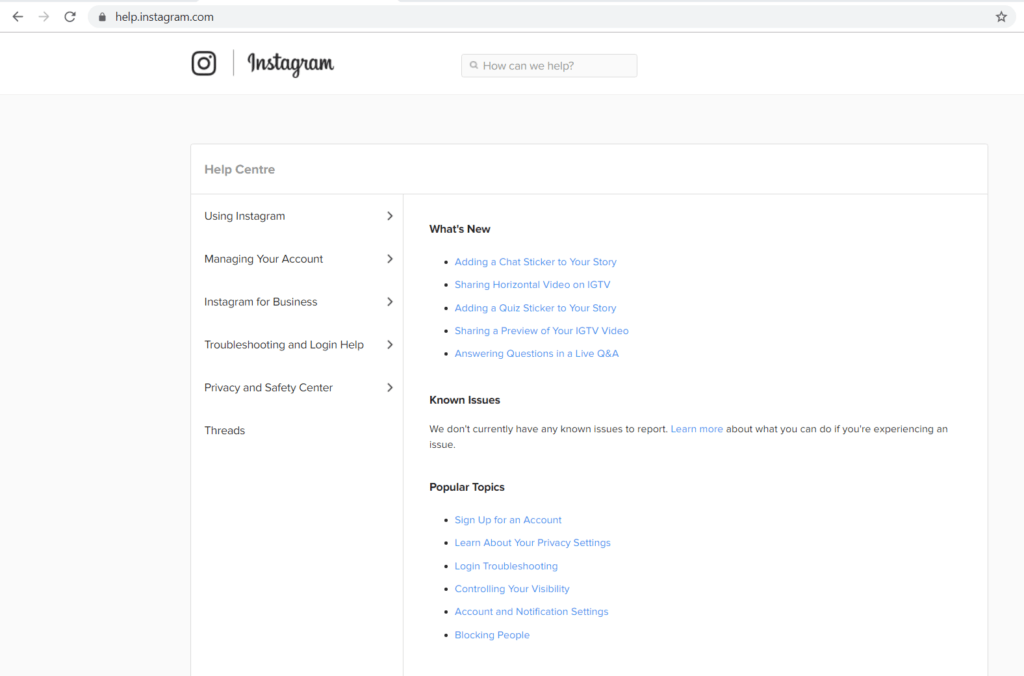 2. Instagram for Business has answers for creating shoppable feeds, adding links, etc!
3. To check how to report something while browsing through the website. Click on the Privacy and Safety Center option.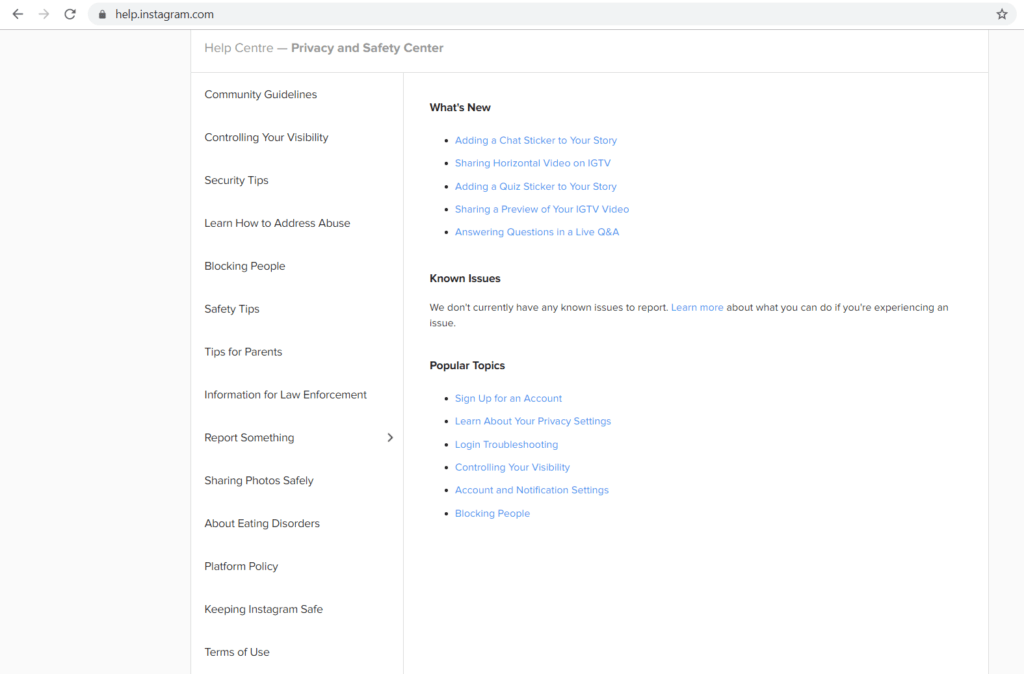 -When you scroll down, you will see Report something. Once you click on that, you get to see a list of things you could report on Instagram.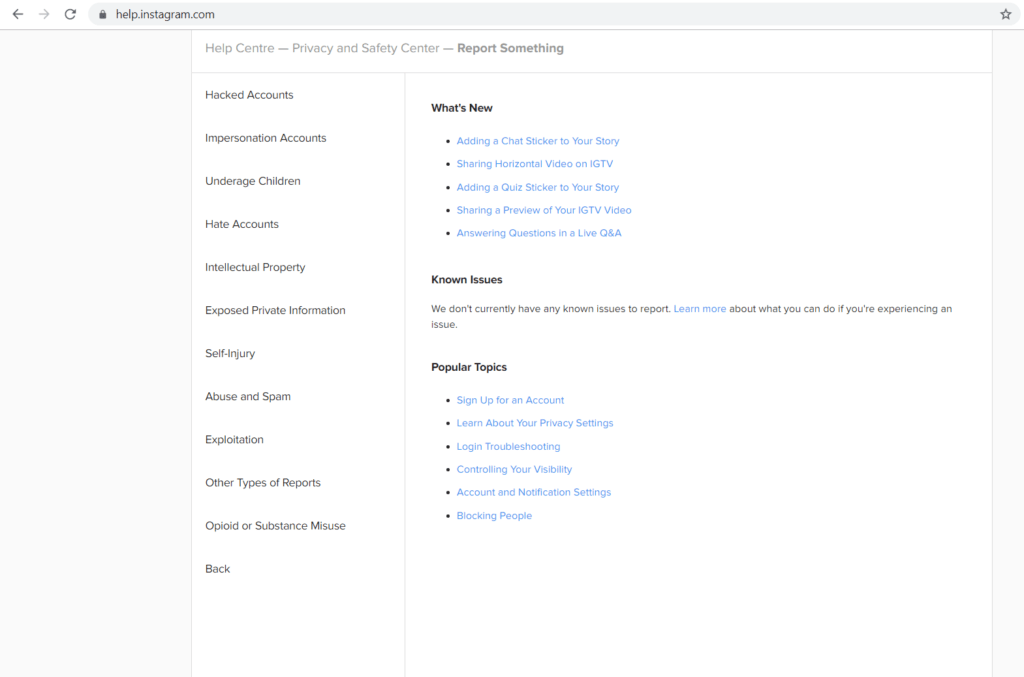 When you report an account for its inappropriate content, Instagram keeps you anonymous. Do not be afraid. These curated lists of answers help you resolve problems without any third-party apps. You can sort out the problems arising from the comfort of your home! 
Although the solutions are available on their webpage, one must carry them out in the app.
The main drawback of Instagram Support is that there is not enough customer support. The algorithm heavily relies on AI.
The main reason, is because of the number of users, using the application worldwide. Bots can do twice as much compared to humans. Computer algorithms resolve problems fast. The irony is, it is the humans who develop this software that outperforms us. 
 If none of the above options work to resolve your issue. Turning to online communities, to see how they resolved it could be your last leap of faith. 
Browsing through the help center looking for solutions, can be tedious. Although, they contain the safest and most reliable steps to browse Instagram smoothly. 
Also read – 350+ Best Instagram Captions for Photos and Selfies!