[no_toc] A few days back, I was sorting through all the data in my PC. I'm sure you all know how tedious taking backups, deleting junk, and organizing data (especially images) in different categories can be. We all at some point of time feel the need to organize files in our computer as it becomes easy to find them when needed.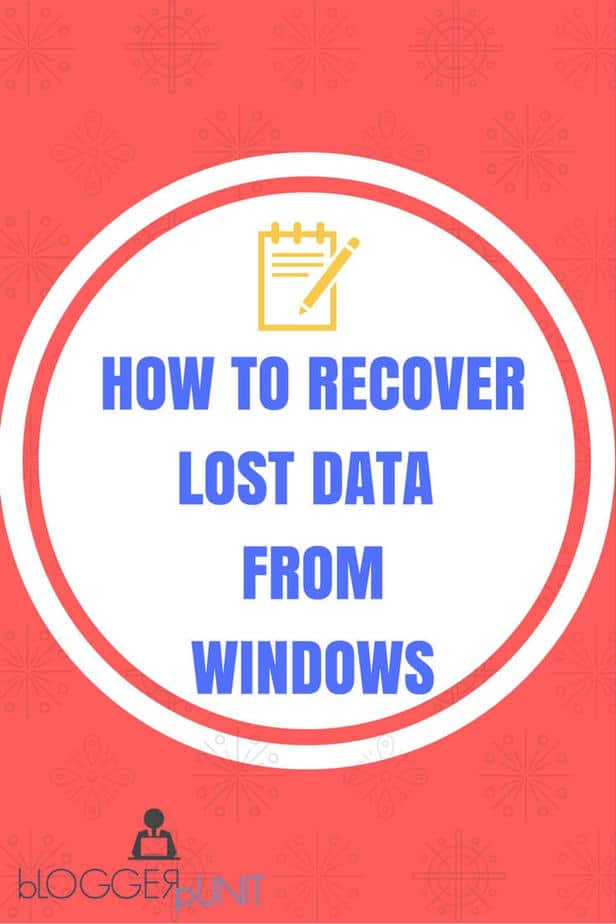 After I was done 'tiding up', I downloaded a Nulled Software Bot for Instagram. I thought this bot would make things easy for me, but it made it worse!
I installed the Software without Antivirus protection and after finishing This software deleted EVERYTHING from my Hard Disk!
All my important photographs, videos, blogging tools, saved documents (I know they advise against this, but I had ATM pins, bank passwords, Domain and Cpanel passwords), backup of apps like Whatsapp, everything was washed off in a matter of seconds. Desperate to get everything back, I spent 3 hours googling software that could restore my lost treasure but found none!
Finally, after downloading five different recovery software that was worse than worthless, I finally found the key to ending this nightmare. I found 'WonderShare Data Recovery Software.'
What is 'WonderShare Data Recovery Software'?
WonderShare Data Recovery Software (WSDRS) is for all the times we lose data due to system crashing, formatting or accidental deletion. It is a free data recovery software which retrieves your lost videos, photos, music, documents, etc. from your PC's hard drive. It can recover data from USB Drives as well as from external hard disks, mobile phones, digital cameras, iPods, and MP3/MP4 players.
How WonderShare Data Recovery Works?
WonderShare Data Recovery is a thoroughly well-thought data retrieval software. It scans for lost data from your computer and provides recovery for the same. It has four modes of recovery depending on how you lost the data. These four modes are:
1. Partition recovery
2. Lost File Recovery
3. Raw Recovery
4. Resume Recovery
5. Wizard Mode Recovery
1. Partition Recovery:
This mode helps in Finding lost, deleted, resized or damaged partition and then recover lost data . Helpful for data lost in Removable drives, Pen drives, etc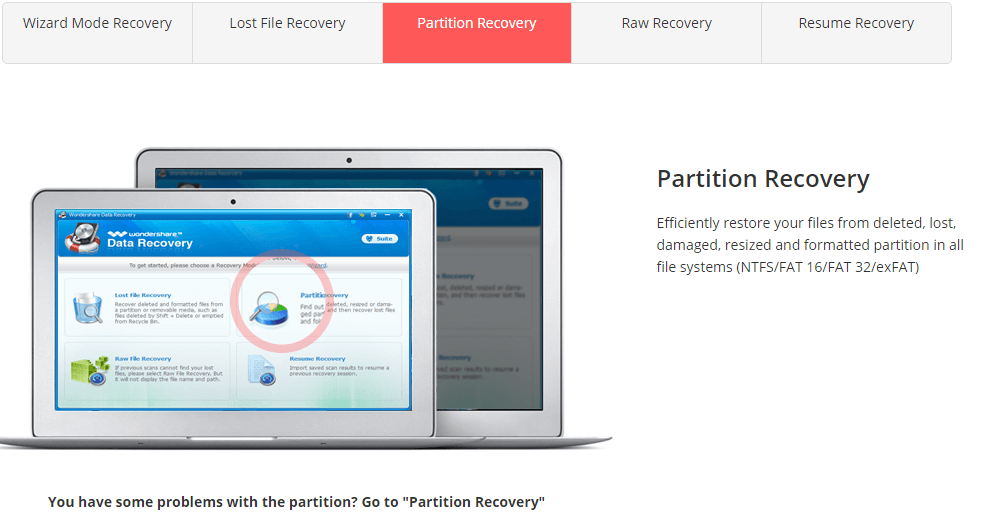 2. Lost File Recovery:
I have a bad habit of deleting files using Shift + Delete command. Wondershare has a specially designed mode to recover lost partitions from hard drive or files that are deleted using Shift + Delete command etc.
It Recovers files and folders with their original name and paths too!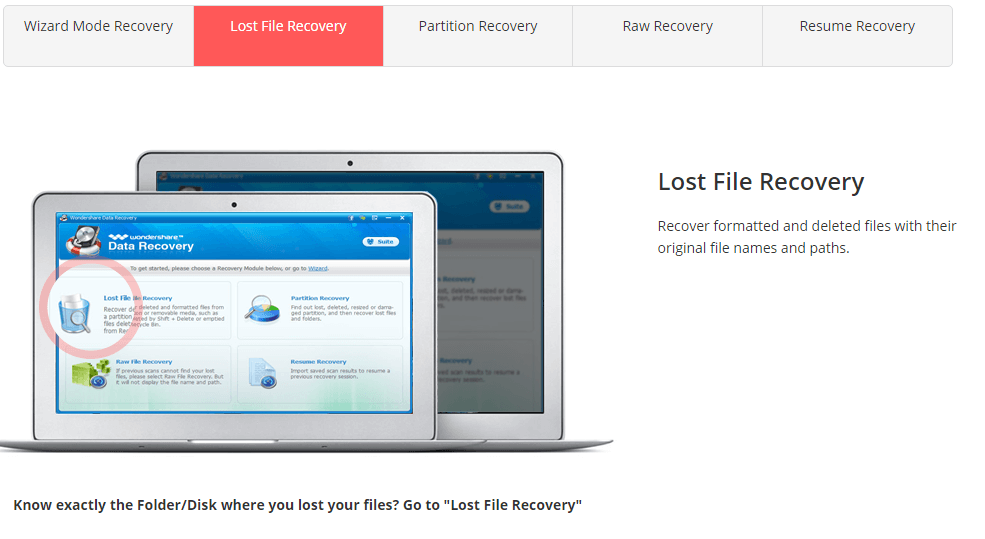 3. Raw Recovery:
'Raw Recovery' scan is good at looking through each sector of the selected drive to recover traces of lost or deleted information. It can be used if deleted files haven't been found in previous scans but it won't display file name and path.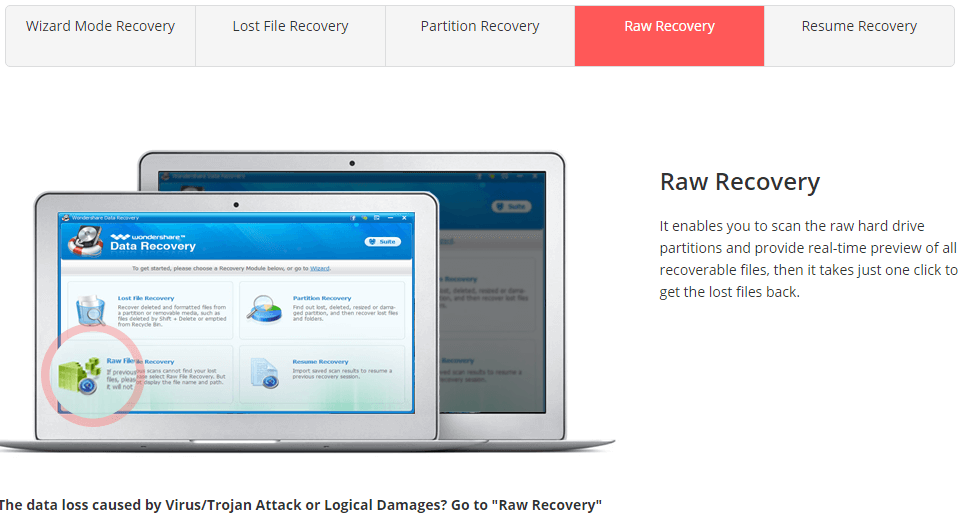 4. Resume Recovery:
If you don't have time to store all your recovered data at once, you can come back later and resume them then!
5. Wizard Mode Recovery:
This is for those users who haven't used his software before and had no idea how to use wondershare. In this mode, you have to just answer two simple security questions, and the software will retrieve all the lost files from your computer!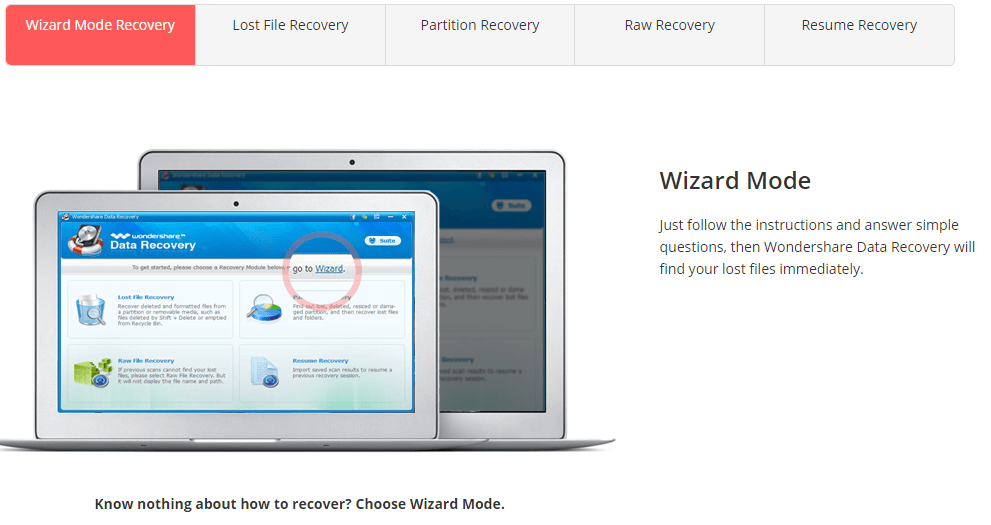 HOW TO RECOVER LOST DATA FROM WINDOWS USING WonderShare Data Recovery ?
Step 1:
Download Wondershare Data Recovery Software.
Step 2:
Install the Software and Run the Software.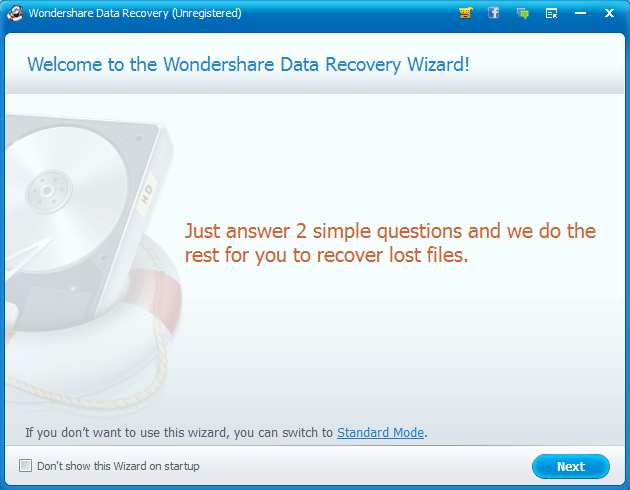 Step 3:
Select the type of file you want to recover.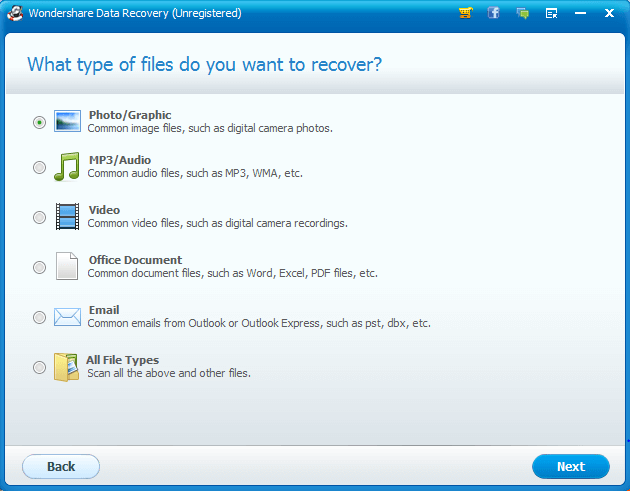 Step 4:
Select a location from where you lost the file.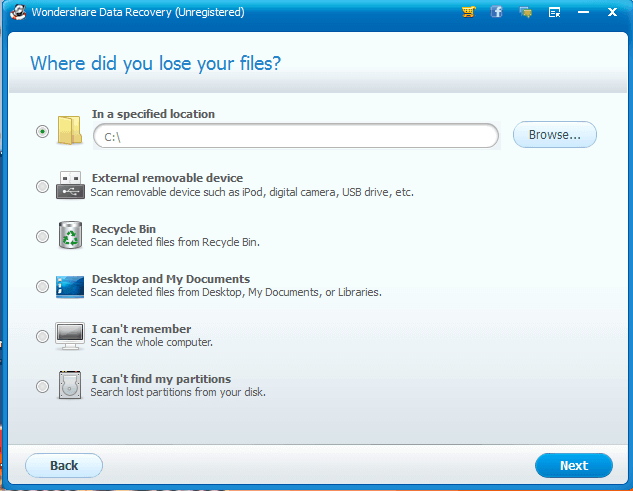 Step 5:
Select the option of your choice.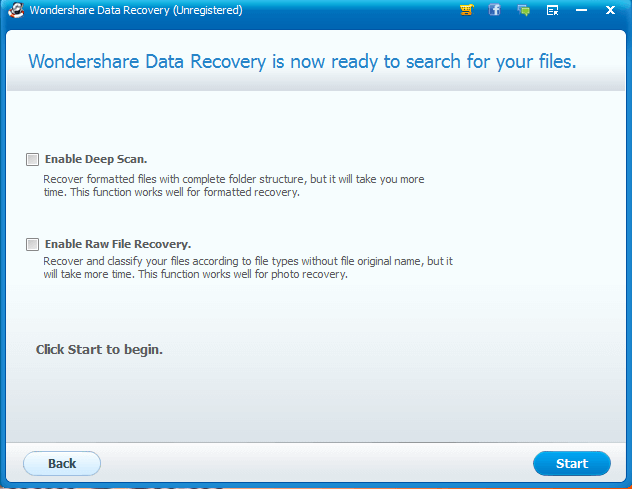 Step 6:
Select file formats you want to recover.
For example, If you want to recover all images, check Graphics Box.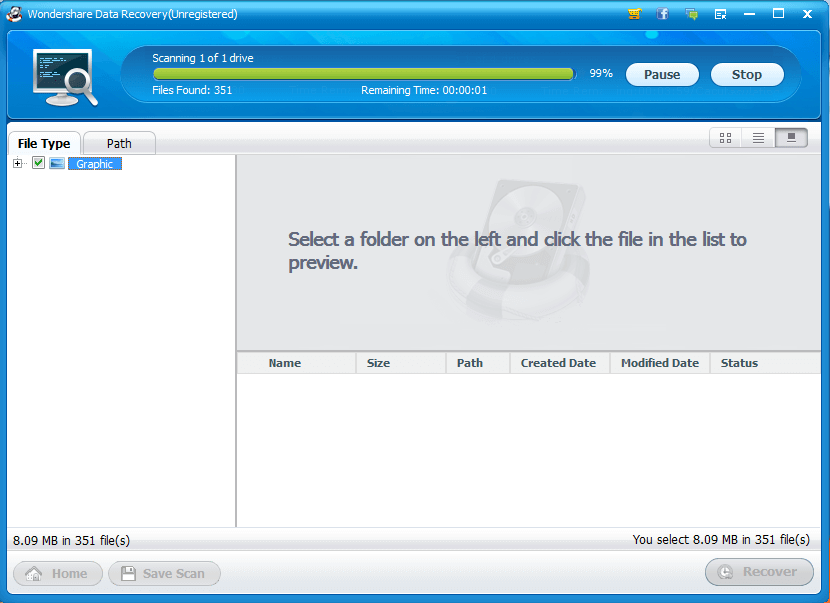 Step 7:
Select the path to store the recovered files.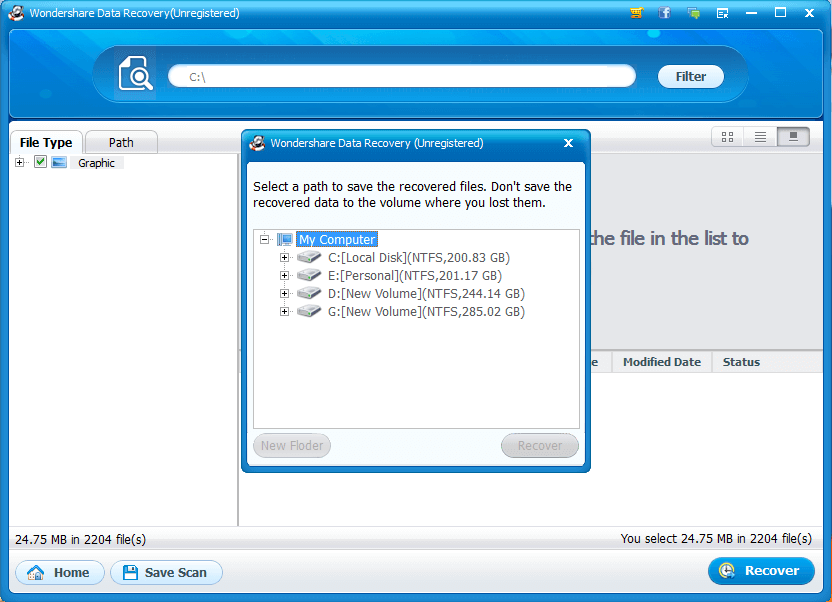 Step 8:
Wondershare will bring your lost data back!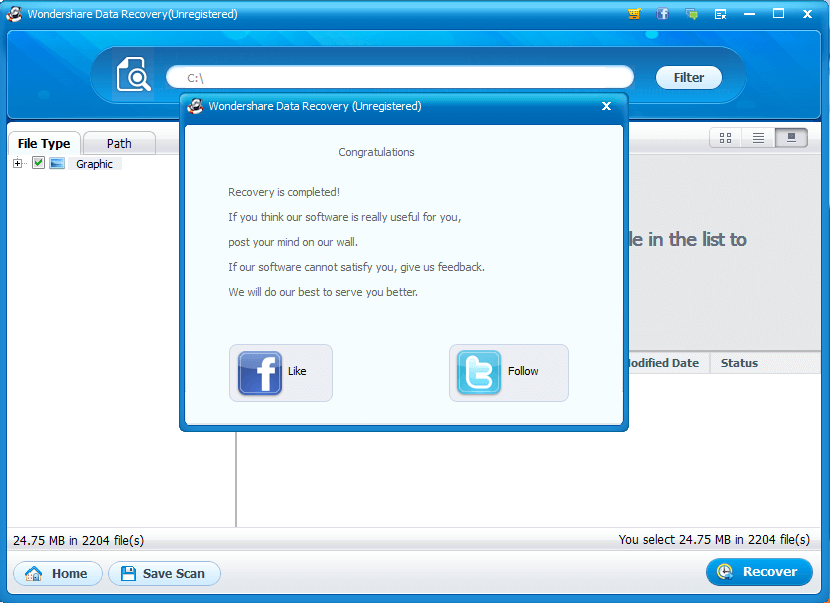 WonderShare Data Recovery Features:
It is reliable and fast.
It can recover 550+ formats.
Also, retrieves data from inaccessible folders or files.
4 different modes to suit your needs!
It has two versions: To recover data from Windows OS and MAC OS!
It has different Photo Recovery Tool designed to recover photos, videos and audio files from any storage device.
In case the scanning takes a long time, you can pause the scanning process and can Continue it from the same position when you have time to complete it.
You also preview standard formats of files before restoring.
It recovers over 500+ file formats within Minutes which are as follows:
1. Documents – DOC/DOCX, XLS/XLSX, PPT/PPTX, PDF, CWK, HTML/HTM, INDD, EPS, etc.
2. Image – JPG, TIFF/TIF, PNG, BMP, GIF, PSD, CRW, CR2, NEF, ORF, RAF, SR2, MRW, DCR, WMF, DNG, ERF, RAW, etc.
3. Video – AVI, MOV, MP4, M4V, 3GP, 3G2, WMV, ASF, FLV, SWF, MPG, RM/RMVB, etc.
4. Audio – AIF/AIFF, M4A, MP3, WAV, WMA, MID/MIDI, OGG, AAC, etc.
5. Email – PST, DBX, EMLX, etc.
6. Archive – ZIP, RAR, SIT, etc.
Thus Wonder Share is overall an excellent tool to have up your sleeves for every time you lose or delete data. Moreover, it has been approved by various media and users around the world, and it costs only $ 39.95 (Business License)
You can also use WonderShare Data Recovery Mac Software to recover deleted files from Mac.
We bloggers use different software that can be harmful to our systems. So I totally recommend having Wondershare installed on your computer which will surely help you in recover lost data from your computer.